ONLINE NLP Practitioner Training course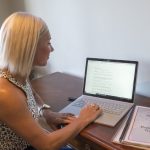 Your ONLINE training program is approximately 15 weeks in duration.
It will consist of two or more 1/2 to 1 our hour SKYPE/ZOOM sessions per week, completion of skills and techniques worksheets and demonstration videos.
The 1/2 to 1 hour sessions will consist of skype session to familiarise you with the skill or technique to be learnt. During these sessions skills/techniques will be discussed and demonstrated where appropriate.
After the session, there is a self initiated skill and techniques practice session/s, whereby you practice your learning within a context with friends, colleagues or other appropriate community forum. Your practice sessions may be prefaced by reviewing demonstration videos. The practice session can last between 1 and 2 hours depending on the skill/technique and context.
After your session you will be able to complete worksheets about your session and submit them for review and discussion at you next skype session.
You will move on to your next topic only after you have successfully satisfied all of the learning criteria.
There are 2 written and ongoing skills development assessments.
Successful completion of all time commitments, exercises, worksheets, video reviews and assessments, meets the standards criteria of the International Association of NLP for 130 hours of training.
When you enrol in this training we will connect with you to set up your regular skype sessions and send you your training manual, course worksheets, course schedule, standards criteria and demonstration video link.
After successful completion of your training program you will receive an nlpaustralia and Internationally recognized certificate of competence.
The training fee for the NLP Practitioner ONLINE training is $2200. Enrolment is ongoing.
For Course Details
CLICK HERE FOR COURSE DETAILS
Enter Your Details Below To Get More Information Now.
NEW

Happy Parents Happy Kids ONLINE Training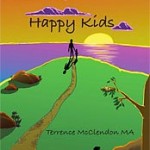 Communicating effectively with children and young adults.             
For Parents and Professionals who work with children.
T
he course will cover: Managing behaviour problems effectively, teaching spelling and reading, sleeping difficulties, motivating your children, developing self esteem, language skills, dealing with learning difficulties, and much more……
This online training consists of 10 sessions with video introduction and demonstrations of all techniques with each session, worksheets, online feedback and two 1/2 hour skype sessions (optional, with registered psychologist) to assist with specific parenting problems and a copy of the book "Happy Parents Happy kids."
Cost $425 AUD, $300 USD
Contact Layla@nlpaustralia.com.au or call AU +61 424 975 006 for your enrolment form. Course is online, self paced and you can start, commencing enrolment is ongoing. When you order this course, you will receive your course materials online and your book by post.